Weddings in San Jose
Enjoy Your Special Day With Us
The warmth of Costa Rican hospitality and the urban style of San José come together to create one of the city's most unique wedding venues at Hotel Palma Real Gather with family and friends while staying in a convenient location that brings the best of San José directly to your doorstep.
Relax & Leave the Details to Us
Our wedding planning and catering teams will design a celebration that delights your guests, from venues to menus and more. In our five distinctive venues, sophisticated décor and state-of-the-art technology create a memorable backdrop for your San José wedding.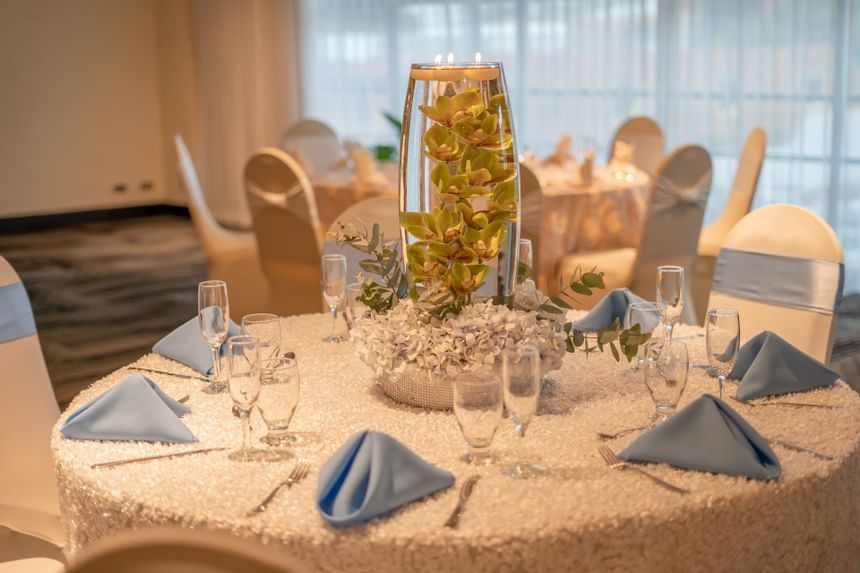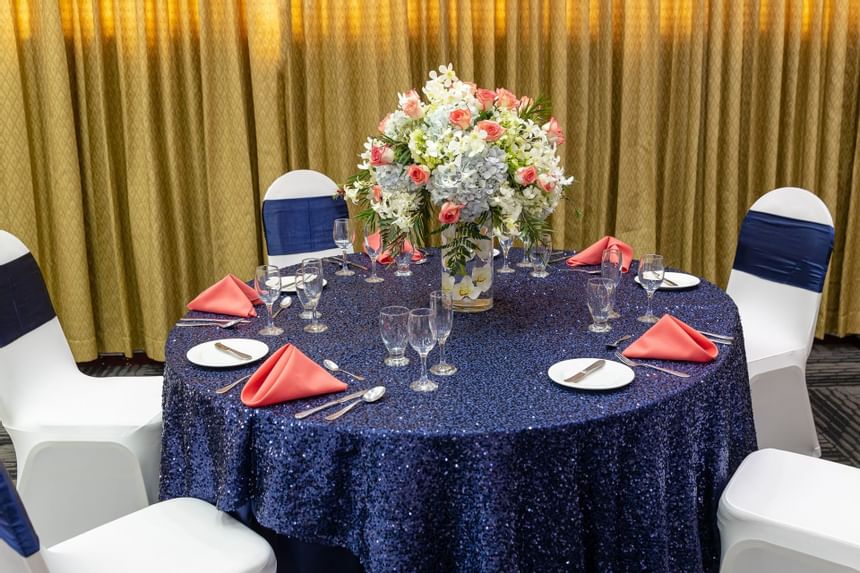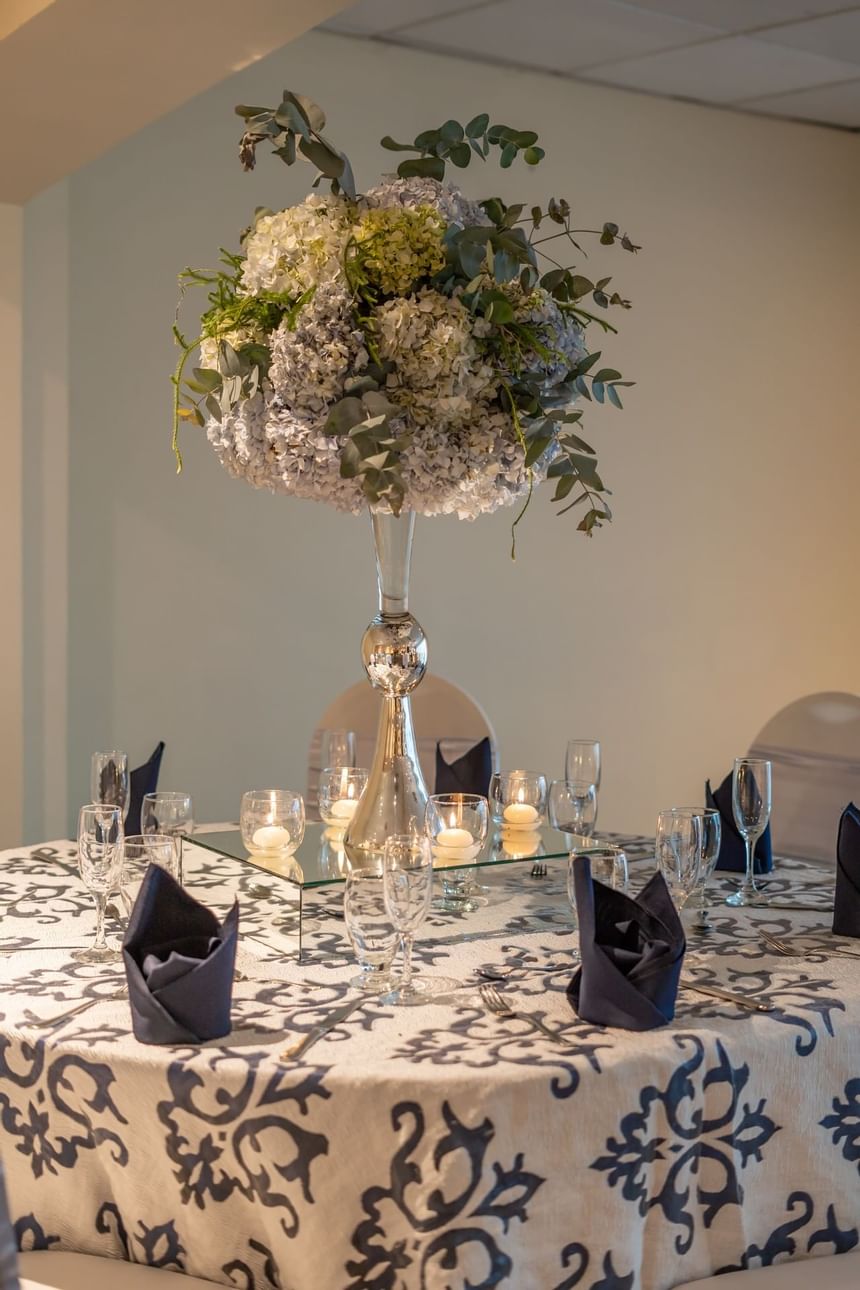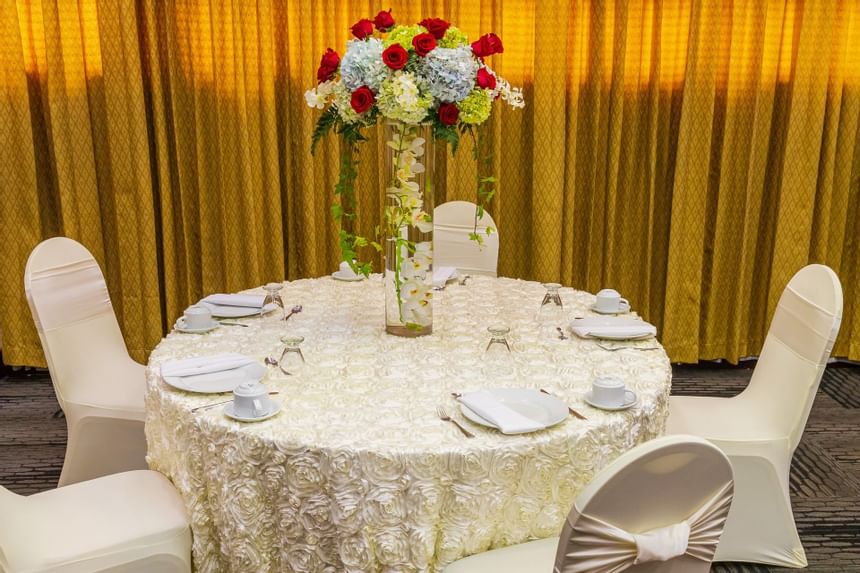 Memorable Venues & Celebrations
Whether you are planning an intimate family affair or a large wedding reception of up to 120 guests, we have the perfect venue for the perfect celebration. From a cocktail party and rehearsal dinner to the wedding ceremony and reception to fun group outings and activities in San José, we customize our wedding offerings to ensure that your celebration is the most memorable and spectacular experience of your life.
Capacity Chart
Escuela

Auditorio

Forma de U

Imperial

Mesas Redondas

Alto

Ancho

Largo

Basilea
70
120
50
45
104
(3 mesas de 8 pax)
2,40 mts
11 mts
14.20 mts
Valais
12
20
10
15
24
(4 mesas de 8 pax)
2,30 mts
3,70 mts
8,20 mts
Berna y Ginebra
65
100
40
40
72
(8 mesas de 8 pax)
3,20 mts
7,80 mts
Adicional 5,30 mts
7,80 mts
Adicional 6 mts
Berna
21
40
15
20
32
(4 mesas de 8 pax)
3,20 mts
7,80 mts
6,20 mts
Ginebra
25
40
20
20
38
(4 mesas de 9 pax)
3,20 mts
7,80 mts
Adicional 5,30 mts
7,80 mts
con Adicional
7,80 mts
Adicional 5,30 mts
7,80 mts
Adicional 5,30 mts