Dining & Restaurants
Enjoy Delicious Local Cuisine
When you stay at Palma Real Hotel & Casino, many of the best restaurants in San José, Costa Rica are just moments from the hotel. Before venturing out to savor a taste of the city, be sure to visit our very own Las Palmas Restaurant. Room service is available for guests who wish to dine in the comfort and privacy of their room.
Breakfast
Each morning of your stay in Costa Rica begins with a sumptuous breakfast, which is included in your room rate. Options include an American breakfast, continental breakfast, traditional Costa Rican breakfast or a healthy breakfast. Dishes range from fresh, seasonal fruits, pancakes and a made-to-order egg station to delicious local favorites like gallo pinto and fresh Costa Rican coffee.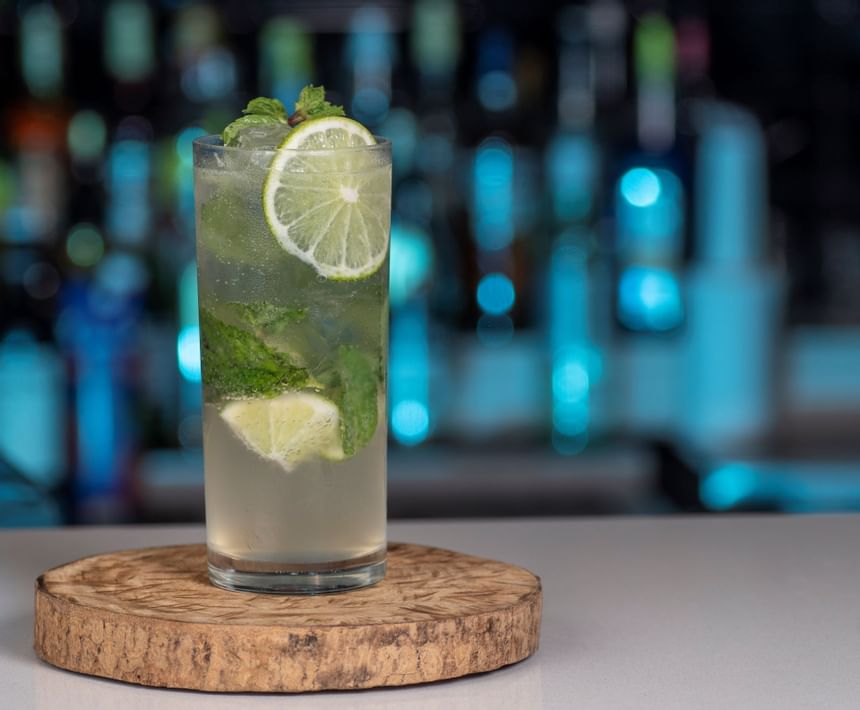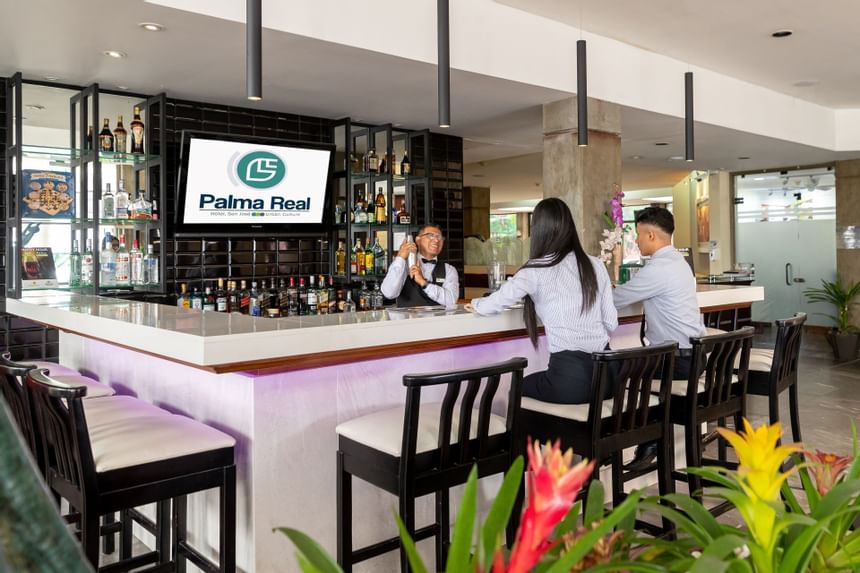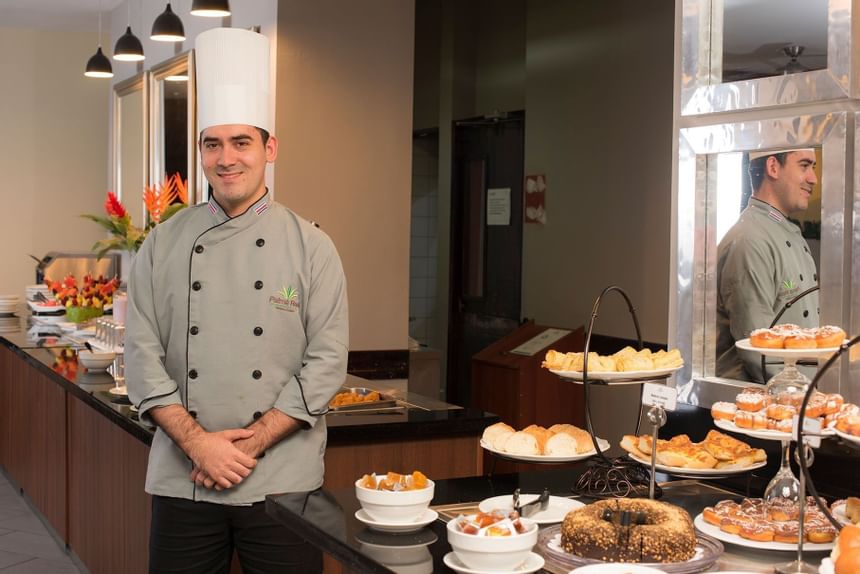 Lunch & Dinner
Lunch and dinner at the restaurant are served à la carte, with menu items that include salads, soups, sandwiches, rice dishes, pasta, fish, meats and more.
After your day in San José, our Bar is the ideal gathering spot for enjoying cocktails and tapas-style sharing plates.
And Happy Hour every day.